Long Term Rentals on the Outer Banks of NC
Live Where You Vacation
Have the beach to yourself year-round!
Long-Term Rentals on the Outer Banks
Sun Realty is known for managing the largest selection of Outer Banks vacation rentals. However, we also specialize in the management of year-round rental homes, townhomes, apartments, and commercial properties. We are currently accepting rental applications for Outer Banks long-term rental properties and tenants. Please see our listings below and contact us to schedule a viewing or submit a rental application.
If you are an Outer Banks property owner looking for a professional and respected long-term rental Management Company, please contact Belinda Fulton at (252) 441-5425. Generate year-round income on your Outer Banks property by placing it in Sun Realty's Long-Term Outer Banks Rental Program.
Renting a Long-Term Property from Sun Realty is as Simple as 1-2-3!
Review our available long-term rentals.
Call our office to schedule a viewing of rental properties that meet your needs and budget.
Fill out a rental application and submit application fee.
You must return your rental application to Sun Realty so credit and reference checks can be completed.
For more information on Sun Realty's long-term rentals, contact Belinda Fulton at (252) 441-5425, Monday-Friday from 8:30-5:30.
Outer Banks Long-Term Rentals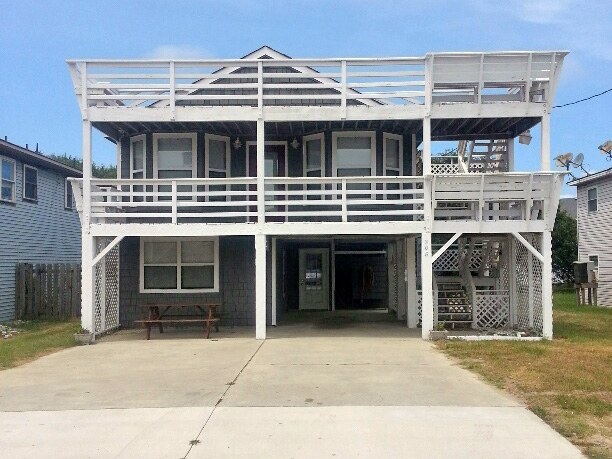 KDH Year-Round Rental
LT#KDH208
Available March 1, 2016
208 W. Wilkinson Street (behind Dodge Dealership)
Unfurnished 3 BR/2BA home upstairs with 1 BR apartment downstairs. Upstairs features wood floors, remodeled master bath and CA/H, Refrigerator, Range, DW, & MW. Apartment has its own entrance but can also be accessed from inside the home. Downstairs has baseboard heat and 2 window A/C's. Washer & Dryer are located downstairs and is shared. $1,500/mo + utilities. Security deposit is $2,250.00. No Smoking. Pet-Friendly with a $150 pet fee.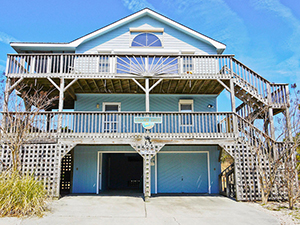 Duck WINTER RENTAL
Available October 2015 thru April 2016
#TUK-120 "Glory Days"
120 West Tuckahoe Drive
Fully-furnished 5 BR/3BA home with 2 car garage. Large front and backyard, covered porch, sun deck & screened-in porch. CA/H, DW, MW & W/D. Other amenities include a private hot tub, community pool & tennis courts. $2,000/mo including utilities. No Smoking. Pet-Friendly with a $150 pet fee. To view more photos, CLICK HERE.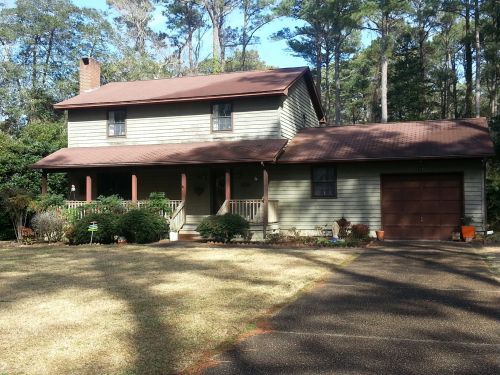 Manteo WINTER RENTAL
Available March 15, 2016 to June 30, 2016
#LT-114
114 Woodlands Drive (Manteo)
Fully-furnished 3 BR/2.5BA house with garage. Large front and backyard, Covered porch and sun deck. CA/H, DW, W/D. $1,200/mo Including Utilities. No Smoking. Pet-Friendly with a $150 pet fee.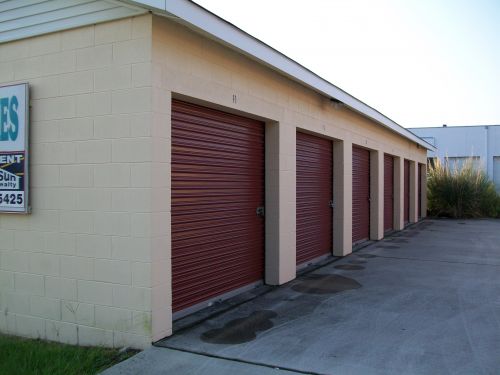 Kill Devil Hills - Storage Units. Sun Realty offers storage units at sizes 10x10 and 20x30 starting at $69/mo. A deposit is required and 24-hr access is available.
Other Long-Term Rentals Information:
Application fee of $10.00 per occupant.
All occupants 18 years of age or older must complete a rental application.
All applications subject to satisfactory credit report/score and reference checks.
A picture ID is required when a rental application is submitted.
A picture ID and a $45.00 refundable deposit is required prior to receiving a key to view unoccupied properties.
Most properties may be viewed Monday thru Friday from 9am until 3pm. Keys must be returned by 4pm in order to avoid forfeiting the $45.00 deposit.
Appointments are needed to view occupied properties. Please call our office to schedule an appointment.
NO PETS unless otherwise indicated in the property description. Exceptions will be made for companion/service animals permitted under Fair Housing laws.
CA/H = central air/heat MW=microwave DW=dishwasher W/D=washer/dryer O/S=outside shower FP=fireplace
All rentals contain stoves and refrigerators and are unfurnished unless otherwise indicated. Waterbeds are not permitted. Utilities (including water) are extra unless otherwise noted. Sun Realty is not responsible for errors in descriptions.
3 Easy Ways to Pay
Option #1 - Electronic Check  
E-Checks are processed through VacationRentPayment, a secure 3rd party website approved by Sun Realty. Your personal and financial data is secured through a 256-bit AES encryption.
All you need is your Routing Number (usually the first 9 numbers at the bottom left of your paper check) and your Account Number.
Like a traditional check, E-Checks debit funds directly from Personal, Business, or Savings Accounts. Please note that we cannot process Credit Card Convenience Checks or Line of Credit Checks.
Occasionally, guests with Money Market or Credit Union Checking Accounts have difficulty processing E-Checks. If this occurs, please contact your financial institution directly for ACH processing.
Please note there is a $30,000 processing limit for E-Checks, and there is a $25 service fee for all returned checks.
  Click HERE to make a payment by Electronic Check through VacationRentPayment.
Option #2 - Mail Your Payment
We accept Personal Checks, Cashier's Checks, and Money Orders by mail Important: Please see Payment Timeline section below.
Be sure to include your name, property address or storage unit number, and phone number along with your payment.
Mail payments to: Sun Realty, PO Box 1630, Kill Devil Hills, NC 27948  ATTN: Guest Payments
Please note there is a $25 fee for all returned checks. 
Option #3 - Credit Card  
We accept Visa, MasterCard, and Discover with no fee.
Click HERE to make a payment by Credit Card through VacationRentPayment.
Please contact Belinda Fulton at (252) 441-5425 with any additional questions regarding Sun Realty's Long-Term Rentals Program.